In this guide you will see how you can create a git repository for your SAP CPI/Cloud Integration system.

Before you start you need

1. Have installed Figaf

2. Have connected it with a SAP CPI tenant

1. Create a git repository on forinstance github

4. Now in Figaf you open the agent you want to use and switch on Enable Git integration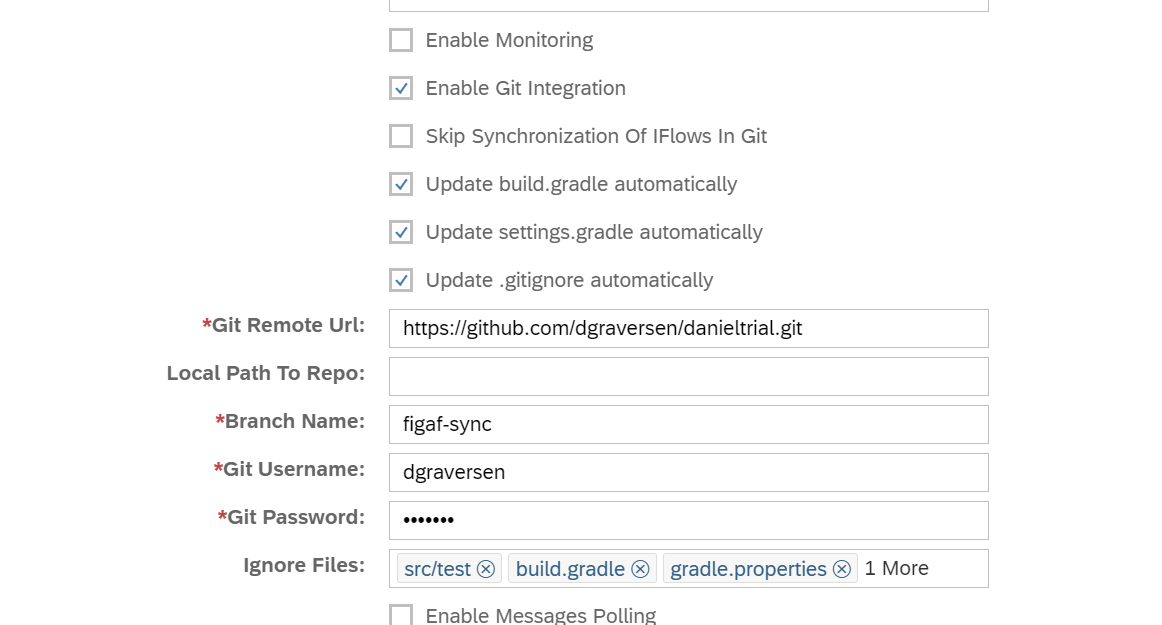 Now you can fill in all the values. To simplify your life set the check marks for Update build, setting and .gitignore files.

5. Syncronize the git repository from the agents page using the following icon

6. If the synchronization is complete you can download the git repository from your IDE.
7. Check the project is using Java 8

8. Add a folder with name libs and add the two files you downloaded, and enable them as Libraies

9. Copy the file gradle-irt.properties to gradle.properties and add your SAP user and password to this file.

10. Build the gradle file

11. Enable the Gradle window in your IDE to see the projects.

12. In the file com\figaf\MessageImpl.groovy add the missing implementations.

You can view all the steps in the following video.