How to add MessagingSend Role to a Cloud Foundry user
If you are using SAP Cloud Integration on Cloud Foundry then you probably have noticed you cannot add the default ESBMessage Send (MessagingSend) role to your user.

You will need to create a role collection to support this.

In your BTP cockpit go to the Role Collection

Select Add (Plus button)

Give it a name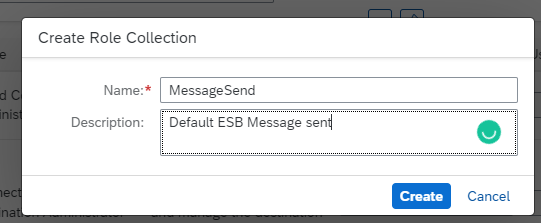 Open the newly created role

Select Edit

In the Role Name search for MessagingSend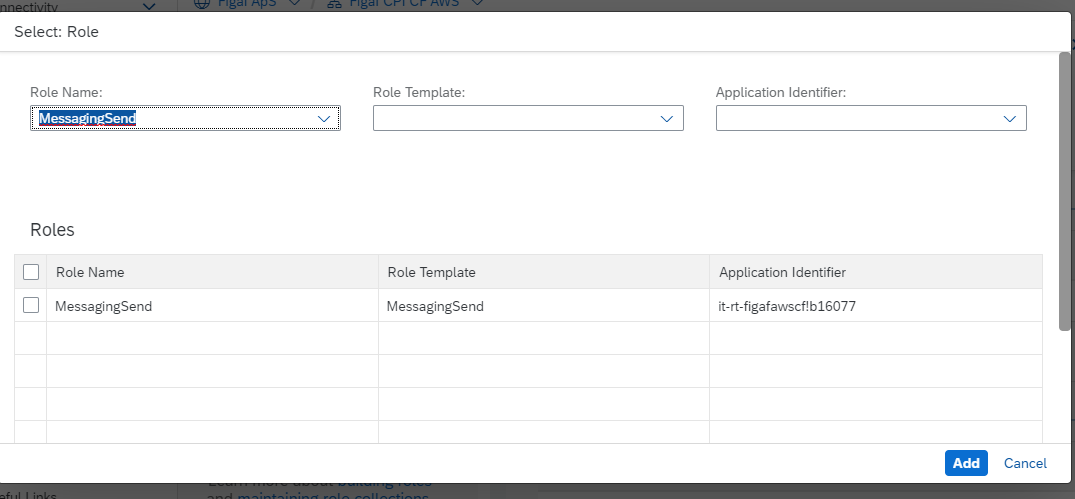 Select it and press Add

Then you can search for the user you want to assign the role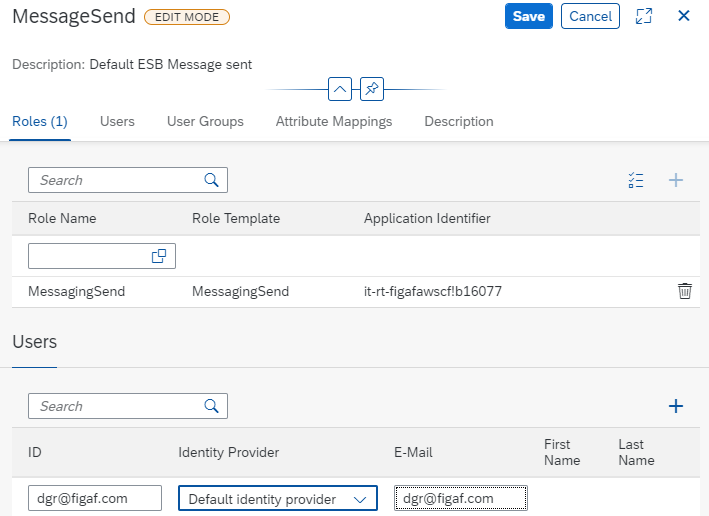 Notice: There can be some delay in the roles assignment once you add the role to new users or remove it.
Related Articles

Create Service Keys for SAP CPI Cloud Foundry

For SAP CPI Cloud Foundry you have an option to use Service Keys to send messages. The Figaf Tool will not test the properties are correct before running tests. To create a service key for running test follow the procedure. 1 ) Goto SAP BTP Cockpit ...

Create a git repository for SAP Cloud Integration

In this guide you will see how you can create a git repository for your SAP CPI/Cloud Integration system. Before you start you need 1. Have installed Figaf 2. Have connected it with a SAP CPI tenant 1. Create a git repository on forinstance github ...

Protecting Virtual Assets

Protecting the virtual assets One you have used the tool to move items to the virtual QA how to you ensure that nobody has access to it and make modifications to it. It is pretty easy to ensure that the artifacts are protected with the access ...

How to install Figaf to handle SAP PI to CPI migrations

This guide shows you how to install the Figaf Suite, and enables you to create your first SAP PI to CPI migration. It is recommended that you follow along in the video. ​ Install the Tool Registered for the Trial on Figaf and you will get the ...

Configure CPI agents

Figaf tool supports both CPI platforms: Neo and Cloud Foundry. The configuration of such agents has some differences though there are lots of common settings. You can find details about all parameters ...