We have SSO for our SAP CPI tennants can we still use Figaf
Figaf is connecting to CPI instances using the S-users or similar defined in the SAP authentication management.

You would need to give the S-user access to the following roles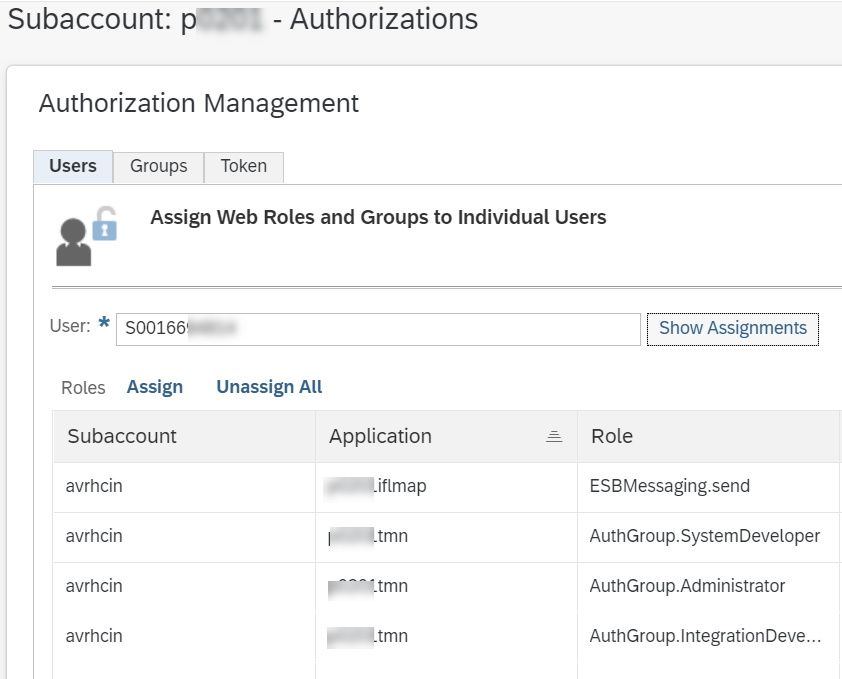 You can check the S-user works on your landscape by using the following appoach
Login with the S-user

Go to https://xxxx-tmn.hci.eu1.hana.ondemand.com/itspaces

Now you have access as the S-Users to your CPI system

It is the same approach Figaf is using to logon to your system.
Related Articles

Create Service Keys for SAP CPI Cloud Foundry

For SAP CPI Cloud Foundry you have an option to use Service Keys to send messages. The Figaf Tool will not test the properties are correct before running tests. To create a service key for running test follow the procedure. 1 ) Goto SAP BTP Cockpit ...

Create a git repository for SAP Cloud Integration

In this guide you will see how you can create a git repository for your SAP CPI/Cloud Integration system. Before you start you need 1. Have installed Figaf 2. Have connected it with a SAP CPI tenant 1. Create a git repository on forinstance github ...

How to install Figaf to handle SAP PI to CPI migrations

This guide shows you how to install the Figaf Suite, and enables you to create your first SAP PI to CPI migration. It is recommended that you follow along in the video. ​ Install the Tool Registered for the Trial on Figaf and you will get the ...

Configure CPI agents

Figaf tool supports both CPI platforms: Neo and Cloud Foundry. The configuration of such agents has some differences though there are lots of common settings. You can find details about all parameters ...

How to create XSLT to map PI to CPI channels

How do you create XSLT to be used in the mapping of SAP PI to SAP CPI. You should start by looking in the git repository https://github.com/figaf/PItoCPIMigrationTemplates and use it as templates. ​ Here is an example of and XSLT <xsl:stylesheet ...