BTP administration can be a bit complicated and contain difffrent setups.

We have created a small guide for you to check before you install Figaf in BTP.

It is likely that things will change there.
We currently have a problem with running Figaf in Google datacenters because the database requires a certificate, which is not implmented yet.

You can see the following video on how to setup things.

Once you create the subaccount you need to do the following:

1. Goto the Entitlements Page

2. Add Service Plan and add PostgreSQL both the standard and storage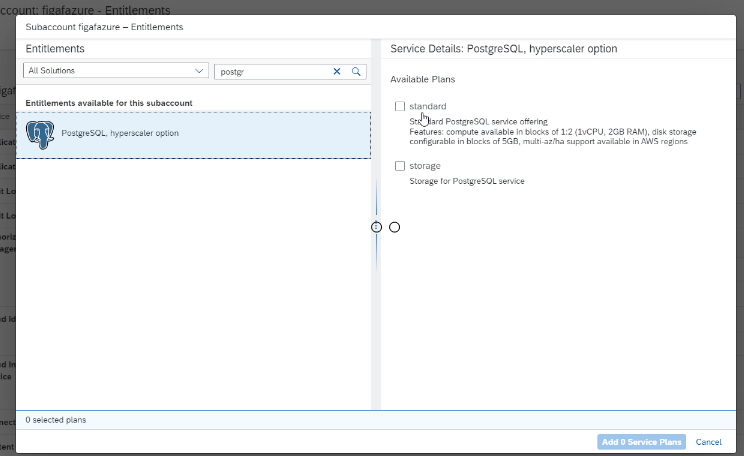 3. Add Cloud Foundry Runtime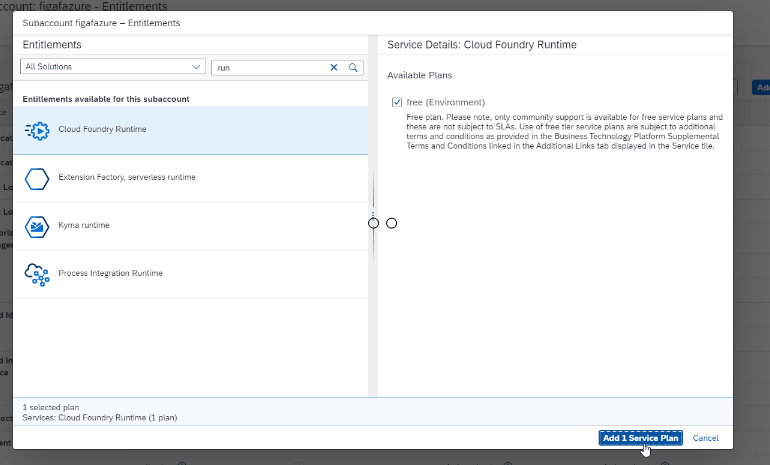 4. Press Save

5. Enable Cloud Foundry on the Tenant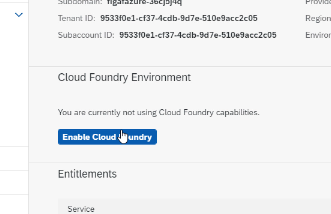 6. Create a space for the figaf app. This can be found Under Cloud Foundry -> Spaces.


Give it a name
7. Add other users to the space, if other people need to be able to manage the app and deploy new versions of it.

8. Create the Postgresql Database called figaf-db. You can use the default settings for it but it can make sense to skip MultiZone if it is an option.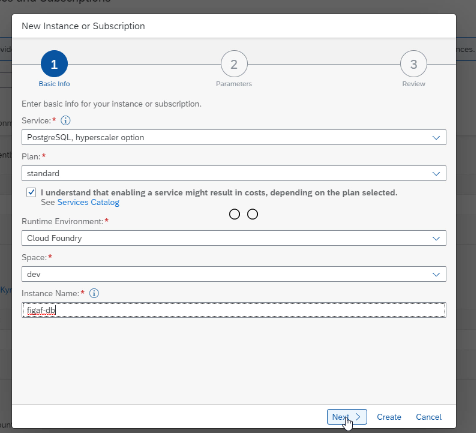 If you get an error in creating the Database you could miss some entitlements like the correct type of storage.