The future way to connect is the following. Here you don't need a S-User. You just need the API keys as specified below.
This is a common part.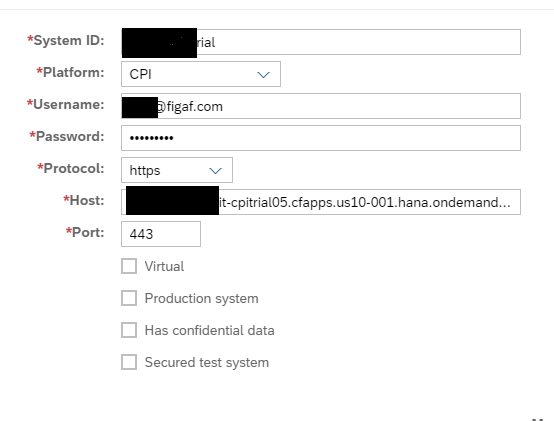 The user should have the following roles assigned: PI_Administrator, PI_Business_Expert, PI_Integration_Developer.

NEO

CPI Platform Type: NEO.

IFLMap Host: Copy the underlined part of HTTP URL from any deployed IFlow (without "https://" and endpoint):

Cloud Foundry
Create Process Integration Runtime service.

Select client_credentials or/and password grant types. They are standard types of OAuth2 protocol. Both of them are supported in Figaf.
If you have cf client installed, you can also create this service from the command line:
cf create-service it-rt integration-flow figaf-it-rt -c it-rt.json
(it-rt.json is attached to the article)
Create a service key:

View the generated credentials:

Go back to the Figaf app. Fill in the needed values:
IFLMap Host: copy the host part (without "https://") from the previous screenshot.
CPI Platform Type: CLOUD_FOUNDRY.
IFlow Client Id, IFlow Client Secret: copy the corresponding values.
Enable "Use oauth url for testing" if you want to use "client_credentials" grant type.
OAuth token url: copy the corresponding value.
Example:

Then save the Agent and click "Test configuration".